2019 Season Begins May 1st!
All new sign ups get a Good Keeper Farm Tote to fill up with all your yummy produce!
How do I sign up? Go to the Sign Up Tab!
What is in a Produce Share?
As a member you come to the farm each week and choose from our wide variety of vegetables, eggs and fruit.

Free Choice means we don't place limits on what you take, we just ask that you take what you need for the week.

Main CSA Season: Begins May 1st and goes until the last week of January, we ask that you commit for the whole season.

During each nine month period, you may skip six weeks of pickup free of charge. Please consider finding friends, family, or neighbors to pick up your share, they can try out the CSA without committing for a full 9 months. Their payment that week will be based on the size of their household.
Our vegetables are officially USDA Certified Organic!
Our hens live in the open pasture with protective fencing and a laying shelter.
They are fed GMO-free feed and any wilted vegetables from the farm.
Good Keeper Farm does some small berries, such as strawberries, blackberries and blueberries, but all tree fruit comes from Three Springs Fruit Farm.
What they have available in season we make available to you. From peaches, plums, nectarines, apricots, sour cherries and 25 different kinds of apples throughout the season.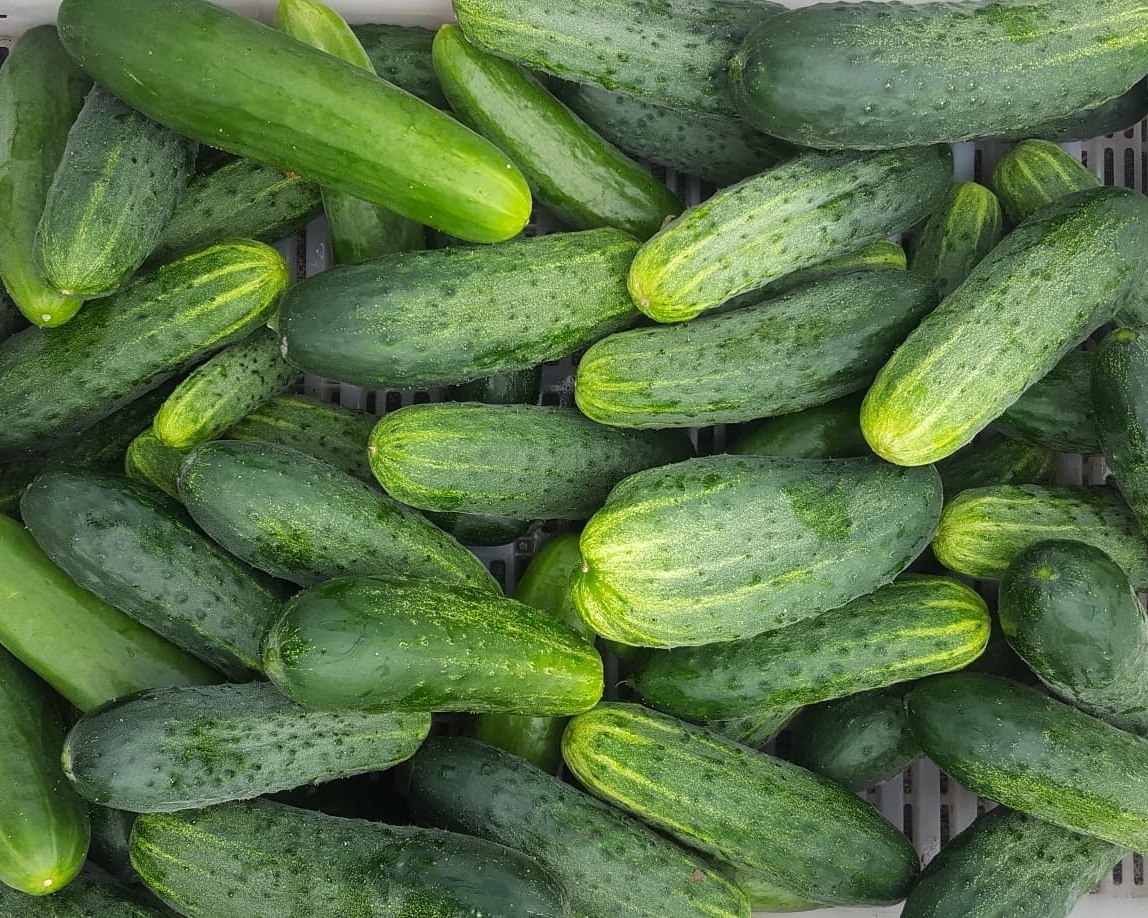 Vegetables (vary seasonally)
Kale, Swiss Chard, Lettuce Mix, Bok Choi, Red & Green Lettuce, Spinach, Spring Onions, Mustard Greens, Garlic, Summer Squash, Cucumbers, Green Peppers, Parsley, Oregano, Basil, Cilantro, Turnips, Radishes, Broccoli, Cauliflower, Green Cabbage, Napa Cabbage, Red & Yellow Onions, Carrots, Beets, Asparagus, Heirloom Tomatoes, Cherry Tomatoes, Slicing Tomatoes, Cucumbers, Summer Squash, Spaghetti Squash, White Potatoes, Fresh Garlic, Herbs, Eggplant, Sweet Peppers,Tomatillos, Okra, Garlic Scapes, Leeks, Celery, Green Beans, Melon, Watermelon, Sweet Corn, Sweet Spanish Onions, Red Potatoes
Now included, starting this year!
Price Per Adult
$30/weekly
Adult (ages 13 & up) - $30
Ages 13 & under/wk
Age 12 - $27
Age 11 - $24
Age 10 - $20
Age 9 - $17
Age 8 - $14
Age 7 - $11
Age 6 - $8
Age 5 - $6
Age 4 - $3
Age 3 & Under - free with adult membership
One-Week Trial Share
Now sure about signing up for a full season? You can sign up for a one week intro share!

Price: Based on the size of your household. Every member of the household must join for the one week. You can calculate the cost using the pricing table above.

Sign Up: Contact us through the tab above and fill out either the Produce Share Membership Form or Full Diet Share Membership Form on the Sign Up page